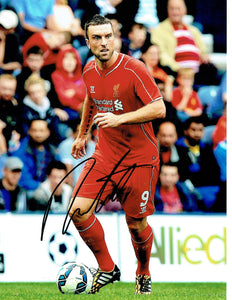 Rickie Lambert - Liverpool F.C. - 10 x 8 Autographed Picture
Rickie Lee Lambert is an English former professional footballer. Before retiring in 2017 he played as a striker. He won a number of personal awards, including two league Golden Boots.
This is a 10 x 8 action shot of the man himself during his Liverpool spell.